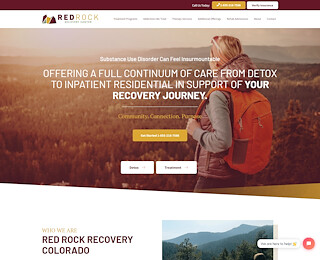 If you are looking for a sober living environment, you should know that there are a few different options that you can choose from. For example, structured sober living falls within the same category as a halfway house or a sober living home. However, structured options are a bit different.
What is Structured Sober Living?
Taking a look at the model for a structured sober living facility, there are some components that set this environment apart from the competition. There is usually an involved schedule that each resident must abide by, which they will also hold each other accountable for throughout their stay. This could include showing up for the weekly groups, attending a variety of AA meetings a few times every week, or submitting to take drug tests.
However, a structured setting goes beyond all of that and provides a sense of community that each individual has the ability to connect with. This is a setting that is generally made up of the peers of their own age and maybe their own gender. What this does is create an environment where they can build safe and healthy friendships that they can be proud of while navigating their new life.
The goal of these kinds of structured settings is to make sure that every individual has the same chance at success while in recovery so that they can better adjust to their normal routine. Once treatment has been carried out, a good aftercare program is recommended so that each patient has the ability to keep on a good path.
Selecting a Setting
If you are looking for a structured sober living facility, there are several things that you should keep in mind. Some of the best features to look for will include things like:
Regulations and Rules – There are some young people who may be used to chaos while in their regular setting, so having a set of rules on how to act is very important.
Accountability – It is important that everyone is accountable for their own actions and to hold others staying at the facility accountable as well.
Curfew – When you have a set structure in place in regard to timing, and when members can come and go, it is easier for everyone to navigate the process. This should include both management of the sober living facility as well as the residents so that there are no secrets and special privileges.
It is always a good idea to make sure that you ask questions when you are looking into a sober living setting that you may be interested in. Having a sense of community, knowing more about the proposed length of stay, and how their structure is set up will allow you to make an informed decision on where to go.
Do you have questions when it comes to structured sober living and whether or not this is a good choice for you? Simply give us a call at Red Rock Recovery Center at (855) 218-7588, and a member of our intake team will be happy to go over all of the details with you. It is important to us that you have the information and peace of mind that you need in knowing that you have selected the best facility to meet your goals.